Digital Marketing Leadership Program
with Deakin University

Get Recognition from World's Top 1% University
130+ hours of Hands-on Exercises
Program Highlights
From Deakin University & Digital Vidya
Projects & Live Sessions by Agencies
STARTS ON
Mar 28, 2023
25 Seats Only
DURATION
4 months (8 hours/week)
Instructor-led, Online
Download Brochure (.pdf)
Comprehensive program details in the Brochure
Key benefits of the Program:
Our Hiring Partners
Online Customer Journey powered by Digital Marketing
Digital marketing has become omnipresent nowadays. Whether you want to ensure your career growth or optimize your business presence, mastering digital marketing skills is important. In fact, the pandemic has made Digital Marketing a must-have life skill.
The Digital Marketing Leadership Program (Online) is designed to help you develop a deep understanding of your consumers and the various digital channels available to reach them.
Key Takeaways of this program:
Join Free Demo Class
Join Free Session and discuss your queries on Digital Marketing
Learning Experience
Hands-on learning across Digital Marketing tools
Assignments & Case Studies
Quizzes to test your knowledge
Industry based Sessions with leading Agencies
Download Brochure (.pdf)
Comprehensive program details in the Brochure
Who Should Attend?
Program Modules
Explore the evolution of media and the growth of Digital Marketing. Get started with Building your own Presence.
Understanding Digital Marketing for Brands, getting into the Social Media world and deep-dive into Email Marketing Techniques.
Define Search Engine Marketing, recognize the importance of view ability & metrics associated with it. Learn Search Engine Optimization Skills.
Expert insights on How to become a Leader along with Industry expert Interviews. Get started with Inbound Marketing & Funnel Marketing. Learn to use automation tools such as Hubspot, Push Engage & Landing Page builders. Understanding Digital Analytics with Google Analytics 4. Analyze the data and get to know conversion improvement strategies.
Identify the characteristics of Affiliate Marketing. Understand the growth of Mobile Marketing and enhance interpersonal skills. Introduction and beginning of the In-House Internship. Learn how to use Adobe Analytics, calibrate the Digital Marketing strategies and explore how the billion dollar online marketing industry works. Completion and applying for the Examination process.
Join Free Demo Class
Join Free Session and discuss your queries on Digital Marketing
Case Studies
Download Brochure (.pdf)
Comprehensive program details in the Brochure
Get your own wall of certificates. These certificates are powerful credentials that highlight your competencies in Digital Marketing.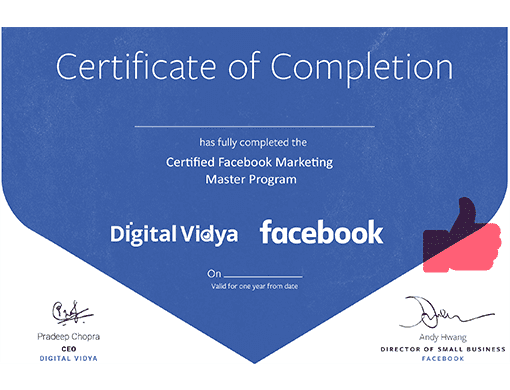 Digital Marketing Certificates
Your digital verified certificate will be issued in your legal name and emailed to you, at no additional cost, upon completion of the program, per the stipulated requirements. All certificate images are for illustrative purposes only and may be subject to change at the discretion of Digital Vidya and Deakin University.
Join Free Demo Class
Join Free Session and discuss your queries on Digital Marketing
Participant Testimonials

Saikat Pradhan
Senior Business Development Executive, Renaissance
I had nice experience in DIgital Marketing Course. It has good content coverage and I got good support from DV team

Shubham Gupta
Associate - Community, Hinduja Global Solutions (HGS)
The course was amazing and way interactive. All the trainers were amazing. Digital Vidya is precisely the first and last stop for learning Digital Marketing.

Sudharshan
Business Leader (20+ yrs Experience)
I have done and learnt things which were eye openers for me and I am sure it would help me in future. Thanks a lot Team Digital Vidya.

Abhinay Patil
Team Leader, PayTM
I enjoyed learning a lot of new things in Digital Marketing. Thanks to all my Trainers & Digital Vidya's team.
Program Fee
Starts @ INR 5332 p.m. (incl taxes)
| Tenure (Monthly) | EMI |
| --- | --- |
| 6 Months | ₹ 17,700 |
No Cost EMI Plan (Credit Card)
| Tenure (Monthly) | EMI |
| --- | --- |
| 12 Months | ₹ 9757 |
| 18 Months | ₹ 6807 |
| 24 Months | ₹ 5332 |
Standard EMI Plan(Education Loan)
About Deakin University
Deakin University is a public university in Victoria, Australia. Founded in 1974, the university was named after Alfred Deakin, the second Prime Minister of Australia.
Its main campuses are in Melbourne's Burwood suburb, Geelong Waurn Ponds, Geelong Waterfront and Warrnambool, as well as the online Cloud Campus. Deakin also has learning centres in Dandenong and Werribee, all in the state of Victoria.
As of 2022, Deakin University is ranked among the top 1% of universities in the world, is ranked one of the top 26 young universities in the world, is the 3rd highest ranked university in the world for Sport Science, is one of the top 29 universities in the world for Nursing, is one of the top 32 universities in the world for Education, and is among fewer than 5% of Business Schools worldwide with Association to Advance Collegiate Schools of Business accreditation.
As one of Australia's leading tertiary education providers, Deakin offers a personalised experience enhanced by world-class programs and innovative digital engagement. We lead by creating opportunities to live and work in a connected, evolving world.
Frequently Asked Questions
© Copyright 2009-2022. Engaging Ideas Pvt. Ltd.
Join Free Demo Class
Answer: Deakin University Digital Marketing Leadership program is designed for the following:
CXO's and Senior Leaders who want to expand their Digital Marketing learning and gain hands-on experience with the latest tools and techniques. They may want to manage Digital Marketing efforts in their organizations or learn how to improve customer experience.
Working Professionals seeking to move into a career in Digital Marketing and get their hands dirty with the latest trends and tools.
Answer: It is expected that the learner has attended a graduation program and must meet Deakin's English speaking requirement criteria.
Answer: Successful completion of the program will award you a wall of certificates. It comes with an Digital Marketing Leadership Program Certificate from Deakin University, ranked 1% worldwide and a completion certificate from Digital Vidya. In addition, there are exclusive certificates from Facebook and LinkedIn. In the program, you will also become eligible for external certifications from Google and Hubspot.
Answer: You will need to spend approximately 10-12 hours per week to successfully complete your learning journey. The program comes with live interaction sessions, quizzes, case studies, assignments and evaluation
Answer: Yes, the program can be done from anywhere in the world
Answer: The program is co-developed and co-delivered by International faculty members from Deakin University and leading industry practitioners. The program focuses on providing marketing leadership with practical hands-on knowledge to make professional jobs ready.
Answer:
Our dedicated support team is available from 9am to 6pm on all working days to resolve any non-academic queries.
Each learner will get access to a Learning Management System (LMS) which has a Q&A support desk amongst other features like lifetime access to updated content and industry webinars. The Learners can post their query on this forum and a team of Training Assistants or Trainer will respond with 24 hours. The LMS allows for peer-to-peer learning which enriches the learning experience.
Answer: It is expected that the learner has attended a marketing program and must meet Deakin's English requirement criteria.
Answer: Yes, there are EMI options available through our financing partners.
Answer: The 6-month EMI option is interest free and there are no extra charges for the learner. For a higher duration EMI, there is a processing fee charged.
Answer: Yes, You can avail Education Loan from our Partners with Interest Free EMI for 6 Months,if you want to avail education loan for more than 6 months, there is a interest charged on monthly EMI's.
Answer: No, there is no refund policy in this program.
Our Faculty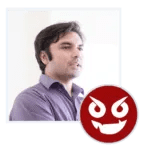 Zain
Zain is the founder of Startup Nebula, which is an idea lab aiming to support startups and also co-founder of Wicked Broz, which is India's premier graffiti agency where he is chief storyteller.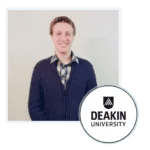 Shawn Powrie
Shawn Powrie is an experienced digital marketer and entrepreneur. His digital marketing career has spanned in-house, agency-side, and freelance, including the role of partner and operations manager in one of Australia's fastest growing digital marketing agencies.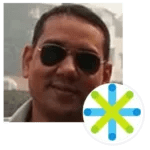 Rajeev Sharma
As a CTO and co-founder of GreyBox Technologies, Rajeev has produced successful results working closely with various B2B and B2C businesses to achieve their online goals, including measuring the true contribution of each online marketing channel.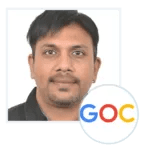 Praful Jain
Praful Kumar Jain currently works at the Google Operations Centre as a Digital Marketing lead, having previously worked with Cognizant technology solutions for AdWords and Analytics and Accenture in marketing lead roles.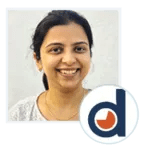 Samvidha Sinha
Samvidha has served the Digital Marketing industry for over 8 years now. She has worked with big brands like Ebay, Amazon, Chevrolet, ToysRUs along with small businesses such as Handyman.com, WindowDecals.com and CarBras.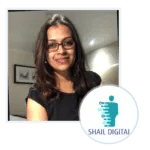 Shweta Dhadiwal
Shweta, a veteran marketer who served the corporate industry for 10+ years, realised the paradigm shift to marketing going online and is an alumni of Digital Vidya. She is the CEO and cofounder at Shail Digital having previously worked at Boston IT solutions.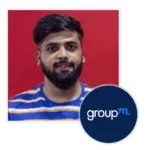 Raj Singh
He works as Specialist, Biddable Media at GroupM Media India Pvt. Ltd. to help clients achieve targets and strategy by leveraging his in-depth hands-on knowledge of paid tools like Google Ads, Facebook Ads, Bing Ads, & so on.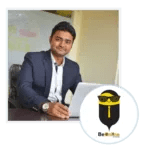 Hiren Joshi
Hiren does stuff on the Internet. He has helped 500+ brands to create buzz online and to grow their business online. 7 years later, he still does the same thing every day with the same pace. Hiren worked for brand's like Philips, Baskin Robbins, Sahara India Pariwar, Fasos, Quikkr, Starbucks to name a few.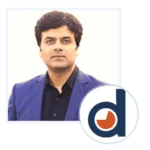 Chandan Singh
Chandan has been working with businesses and entrepreneurs to develop and implement digital marketing strategies, enabling them to focus on what lights up their businesses.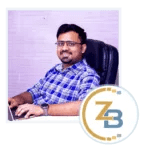 Priyansh Nigam
A Marketer with training from the Leeds Business School, UK and an alumni of Digital Vidya – Priyash is a renowned Digital Marketer known for his skills in the B2B space. He is the CEO/ Cofounder of Zergon Biz Consultants, having previously worked as Vice President at Global X partners.

ICICI Bank
Gain competency in improving search engine rankings of your website content and blogs. Implement Learn to get your content indexed in search engines frequently. Learn to analyze which web pages are working well and which need improvement. Research and shortlist the best keywords to make your content searchable.

PUMA
Discover ways to turn your website into a conversion tool that ensures sales. Identify the geographies from where your website traffic is coming from. Analyse the interaction of the visitors with your website. Assess the points of improvement and update your website to deliver a better experience.

Myntra
Take the bird's eye view of the Inbound Marketing strategies adopted by big brands. Create a next-level Inbound Marketing strategy for your business. Create and design an appealing landing page to get people on your website.

Microsoft
Create appealing content for your promotional emails. Learn to properly segment users based on their demographics and interests. Create relevance of your product for the prospects to convert them into customers.

DigitalVidya
Digital Vidya Case Study 360 Degree Integrated Digital marketing strategy In this case study you will learn to create a digital marketing strategy and implementation plan from absolute scratch. You will learn to define the buyer persona on the basis of the type of product…

CarWale
Create an effective search engine marketing campaign to target relevant people. Learn to set an appropriate budget to get the most out of your campaigns. Analyze the performance of your campaigns and keep track of the conversions.
Cadbury
Generate a perfect idea to create a rewarding social media marketing campaign. Learn to connect your social media marketing campaign with a special event to ensure maximum attention from the audience. Identify the best ways to get user-generated content. Choose the most relevant social media channels for your campaign to ensure better results with minimal effort.
Download Brochure (.pdf)
Comprehensive program details in the Brochure
Download Brochure (.pdf)
Facilitated by Deakin University
Master #1 in-demand Marketing Skill to Transform Your Career
If you are looking for an MBA, Masters, Post Graduate/PG, Executive, Diploma, or a Degree Course in Digital Marketing, you should consider this Digital Marketing Leadership Course.